Marcís Marathon Site
Pasadena Ĺ Marathon, February 20th† 2010
<![if !vml]>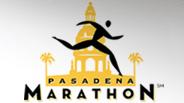 <![endif]>
Marathon canceled by LA County due to wildfires the morning of race start lineup.
Needless to say, a lot of disappointed runners as we were beginning staging when the race was called due to unsafe air quality.
© 2010 Marc Gohres
All Rights Reserved. No Part of this website may be reproduced, copied or downloaded without consent.